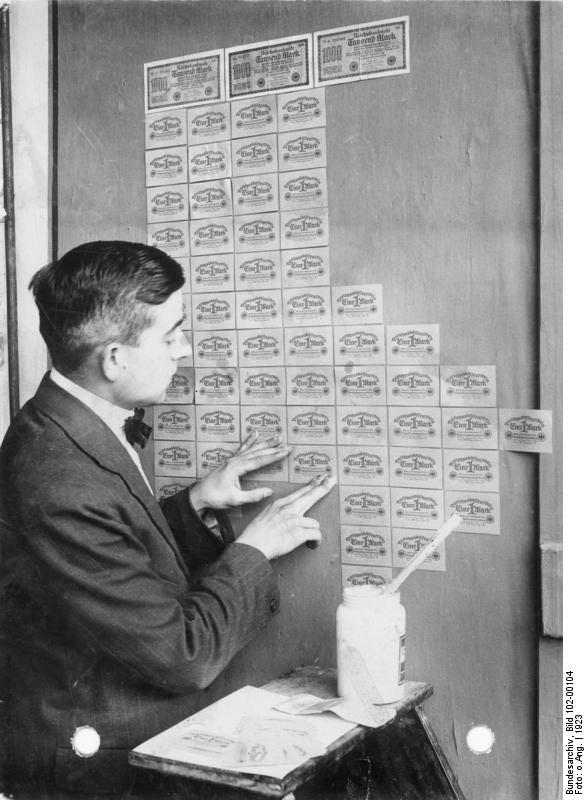 (Source: Deutsches Bundesarchiv (German Federal Archive), Bild 102-00104. In 1923 during the German hyperinflation, money was worth so little that people started using it as wallpaper).
ECON3312
Readings and Texts
Required Textbook:
Frederic Mishkin, "The Economics of Money, Banking and Financial Markets: Business School Edition", 4th Edition, Pearson Addison-Wesley, New York, NY, USA, 2016.
Students can either buy the book and purchase access to MyEconLab separately, or these are available at the bookstore bundled together at a discounted price. Purchases of Myeconlab alone will give students access to an ecopy of the book.
Access to MyEconLab is required for the assignments that all students are expected to complete.