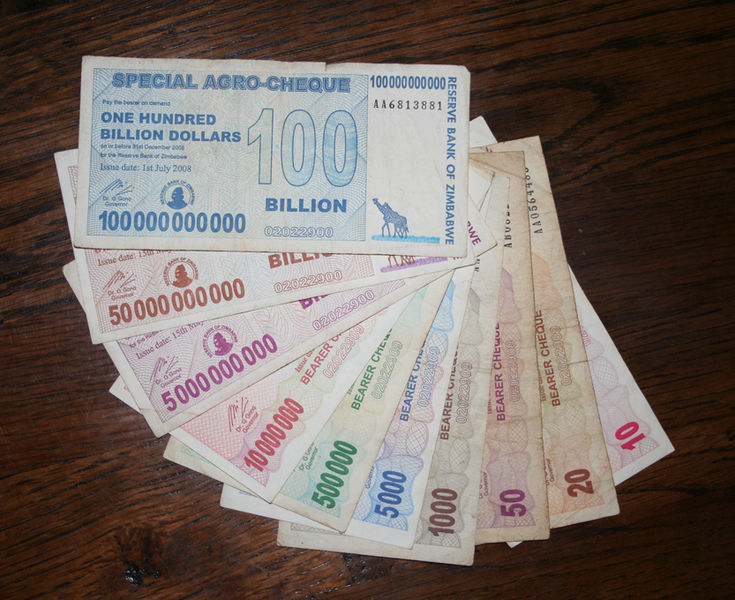 (A collection of Zimbabwean notes. These notes were issued in mid-2008 and have expiry dates on them. A fistfull of notes is still necessary to buy even a loaf of bread. The Zimbabwean economy is now mostly dollarized.)
ECON3312
Assignments
Assignments in this class will be internet assignments using MyEconLab. Also a commentary will also be required to be submitted using Turnitin. Turnitin is available at www.turnitin.com.
Information about these assignments can be found on this page, under the two headings below.
MyEconLab assignments
All MyEconLab assignments are to completed and submitted through the MyEconLab website, but they will also be simultaneously announced here. To register for MyEconLab you need the following course ID:
crowley82963.
A handout with instructions on how to register for MyEconLab can be found here.
Data Analysis Assignment
Deadline - 2/28
Handout
Financial Media Article Assignment
Deadline - 5/10
Handout -